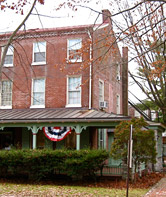 Office Location
322 North High Street
West Chester, PA 19380, USA
Phone: (610) 701-5702
Fax: (610) 701-4225
Email: AskDrP@verizon.net


To request speaking engagements or interviews, kindly contact main office number.

This website is not intended to give medical advice. The contents of the Dr. Peter J. Prociuk website, such as text, graphics, and other material ("Content") located at www.drpeterprociuk.com and its sub domains or aliases ("Website") are for informational purposes only and are the opinions of Dr. Peter J. Prociuk only. The Content is not intended as a substitute for professional medical advice, diagnosis, or treatment. Always seek the advice of your physician or other qualified health provider for any questions you may have regarding a medical condition. Never disregard professional medical advice or delay seeking it because of Content found on this Website.

If you have a medical emergency, call your physician or 911 immediately, or go to your nearest hospital emergency department. Dr. Peter Prociuk and his staff do not recommend or endorse any specific third-party tests, physicians, products, procedures, or opinions which may be found on the Website. If you rely on any information provided by Dr. Peter Prociuk and others which may appear in the Content on the Website, it is solely at your own risk.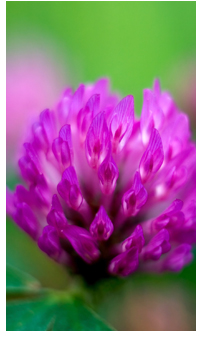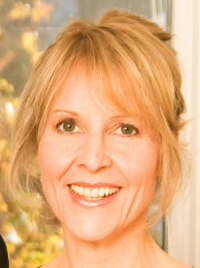 Our clinic is family-run with a warm and caring atmosphere. My wife, Heather Dietrich, manages the office and provides patients with information.

Our two lovely daughters - Amma and Kate - confirm patient's future appointments and handle the administration of running a busy medical practice.









Office Hours:

Tuesday:               
Wednesday:
Thursday:        
Friday:
Saturday:

10am to noon and 2pm to 7pm
10am to 2pm
10am to Noon and 2pm to 6pm
10am to noon and 2pm to 5pm
10am to 2pm
Office Location and Hours:
Peter J. Prociuk, MD
322 North High Street
West Chester, PA 19348

Main Line:

610-701-5702


Fax:

610-701-4225


E-mail: AskDrP@verizon.net

If you have any kind of emergent or urgent condition outside of normal office hours, please go to the nearest emergency facility or call 911 immediately.

Scheduling an Appointment:

Please call the main office number, 610-701-5702, to schedule an appointment. If you reach the office voicemail, kindly state your name and phone number slowly and clearly on the voice message system and your call will be returned no later than one or two business days. Note, the office is closed on Sunday and Mondays.

For your convenience, you will receive an appointment reminder call a few days in advance of your appointment. If you are unable to keep your appointment, kindly give the office at least 24 hours notice, to avoid the $75 cancellation fee.



In-Office, Telephone or Skype Appointments Offered:

For convenience and practicality, Dr. Prociuk offers patients 3 choices
of appointment options:

1) In Office
2) Telephone Consults
3) Computer video chat via SKYPE

Fees:

Dr. Prociuk's fee is is $275 per hour effective April 1, 2010

Initial Consultation visits are generally 1 - 1 1/2 hours. Follow-up visits are usually scheduled for 1/2 hour while test results via telephone are usually 15 minutes. Appointments are pro-rated if less time is required.

Payment Options:

Payment is due at the time of service. For your convenience, cash, check or credit cards are all accepted.

Receipts Provided for Insurance:

Dr. Prociuk does not participate in any insurance network. You will be provided with an coded medical receipt which you can submit to your insurance for reimbursement, dependent upon your out-of-network health insurance coverage.

Patient Services:

For patient services such as scheduling, changing or canceling appointments, refilling of prescriptions, or any inquiries regarding lab test results, kindly call the main office number: 610-701-5702.

Current Patient follow-ups:

Dr. P encourages all patients to maintain ongoing contact with him during the first six weeks following an appointment to ensure optimal treatment. This patient care follow-up is free of charge.

To stay in contact with Dr. P, you have three options:

1) Email your comments and concerns. He will make a sincere effort to respond to you by the end of day.
2) Call during the Patient Call-In Hour as listed on his business card. Note: Due to the high volume of calls, this number may be busy, so please keep trying. If you cannot get through, or if you require more than a five minute consult, kindly contact the main office number to set up an appointment.
3) Call the main office number and leave a message.

Established patient concerns:

For established patients who have not had an appointment within the past 6 weeks, kindly call the main office number to set up an appointment.

New Patient Inquiries:

Dr. P welcomes new patients. To book an appointment or for any inquiries, please:

1) Contact the main office number: (610) 701-5702.
2) E-mail any questions to AskDrP@verizon.net. Kindly allow one to two business days for a response.

Prescription refills:

Note, that for patient care reasons, prescriptions may be refilled for patients who have seen Dr. P within the past three months. To inquire about a refill, kindly call the main office number: 610 701-5702, with the contact information for your pharmacy. A $25 processing fee will charged. Credit cards are accepted as payment over the phone.



Driving Directions to the Clinic

To get to 322 North High Street in West Chester by car, please see the below recommended routes. There is usually street parking right outside the office.

From the Pennsylvania Turnpike:

Take the Downingtown exit #312 (Route 100) from either direction. Take Route 100 South. After the very busy intersection of Route 30 in Exton, follow the large overhead sign for Pottstown Pike (Route 100 South), which is an exit off the right side of the road. Continue on for about 10 – 15 minutes. Go past the golf course on the right and through the light at Marshall Street. Look for Biddle Street. Our office is the 2nd office building (converted house) on the right past Biddle Street.

From I-95, Wilmington, and 202 North:

Take 202 North to the West Chester exit on the left onto High Street indicated by a large overhead sign. Follow High Street past West Chester University into the West Chester borough center. You will see the Court House on the left. We are three blocks past the Court House on the left hand side.

From West Chester Pike (Route 3) and Route 352:

If coming into West Chester on Route 352, come to Route 3 and turn onto Route 3 West into West Chester. Follow Route 3 West into the West Chester borough center, which becomes Gay Street. Follow Gay Street to High Street (Route 100). Turn right onto High Street, which is Route 100 North. Our office is two blocks up on the left.

From Philadelphia, 202 South, and Paoli Pike:

From Philadelphia, take the Schuylkill Expressway West (476 West). to the King of Prussia exit, then take the 202 South ramp exit. Take the West Chester/ Paoli Pike exit off 202 South and turn right at the bottom of the ramp. Follow Paoli Pike into the West Chester borough center and continue straight on Gay Street. At the intersection of High Street and Gay Street, turn right at the light, onto High Street. Our office is up two blocks on the left at #322 North High Street.